ABOUT US
Xinyu Yongli Strip Steel Co., Ltd.
Xinyu Yongli Strip Steel Co., Ltd Founded in 2011.
Location: 355 Ankang Road, Yuanhe Economic Development Zone, Yushui District, Xinyu city, Jiangxi Province, China Certificates: National high-tech enterprises, provincial research centers ;ISO9001、 ROHS、REACH 2.0, CQC, patents and etc.
Scale: covering an area of 50 mu, workshop 40,000 square meters.
Employees: More than 200
Capacity:50000 tons/year
Main product:
*hardened and tempered steel strips/coils/sheet
*cold rolled annealed steel strips/coils/sheet
*C67S,C70S,C75S (CK75/AISI 1075) C100S high carbon spring steel strip
*C45, C50S,C55S,C60S medium carbon steel strip
*50CrV4,51CrV4,60Si2Mn,75Cr1 alloy steel strip
*SK4(AISI 1095), SK5(AISI 1085) tool steel strip
*Specification thickness: 0.1-6.0mm, width: 6-510mm
More +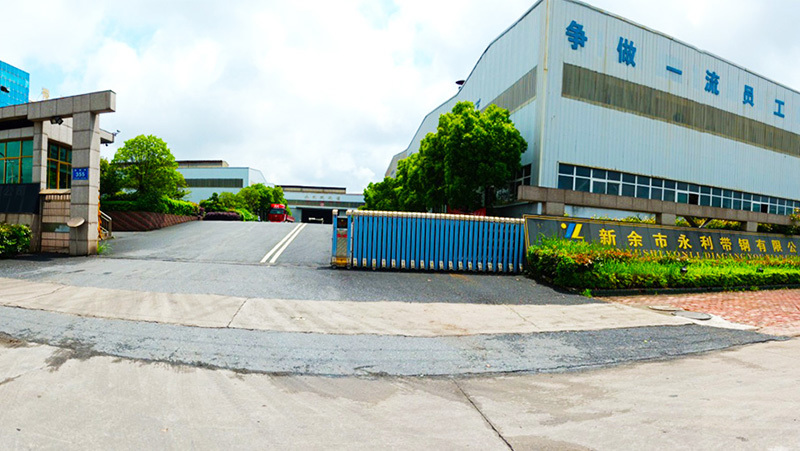 Capacity 50000 tons per year
Covering an area of more than 50 mu
The company has gathered a high-quality management team, process and technology talents and R&D management talents in the industry. Among them, the average working experience of production, technology and sales personnel is more than 15 years, which can quickly provide specialized one-stop comprehensive solutions for the vast number of customized home furnishing enterprises and office furniture enterprises.
---
With the rapid increase of people's income and the acceleration of urbanization process, furniture is updated at the same time of housing upgrading. The demand for furniture market is growing at a rate of 20% - 30% every year. The number of newly established families buying more than 6 million sets of furniture every year, and the corresponding demand for furniture production boards is booming.
---
---
Information Announcement on Prevention and Control of Environmental Pollution by Solid Wastes in 2020 of Xinyu Yongli Strip Steel Co., Ltd
In accordance with the management provisions of the Law of the People's Republic of China on the Prevention and Control of Environmental Pollution by Solid Wastes, in combination with the actual production situation of our company, and in accordance with the principle of solid waste pollution prevention and control of "reduction, recycling, and harmlessness", we have continued to improve the standardized management of hazardous waste, effectively improved the level of solid waste pollution prevention and control, and achieved the collection and storage of solid waste throughout the year, Zero leakage and zero pollution in the process of transportation and disposal have avoided the occurrence of environmental pollution accidents. Now, the environmental prevention and control information of solid waste pollution is announced through the company's website as follows