The first 850mm full continuous rolling strip production line in Ningxia has entered trial production
---
Ningxia News Network (Reporter Ni Jinfeng) On January 26, the first roll of strip steel was successfully rolled off the line at the 850mm full continuous hot strip production site of Ningxia Jianlong Steel Rolling Plant, marking that the first 850mm full continuous hot strip production line in Ningxia officially entered the trial production stage, and moved forward to achieve production and efficiency.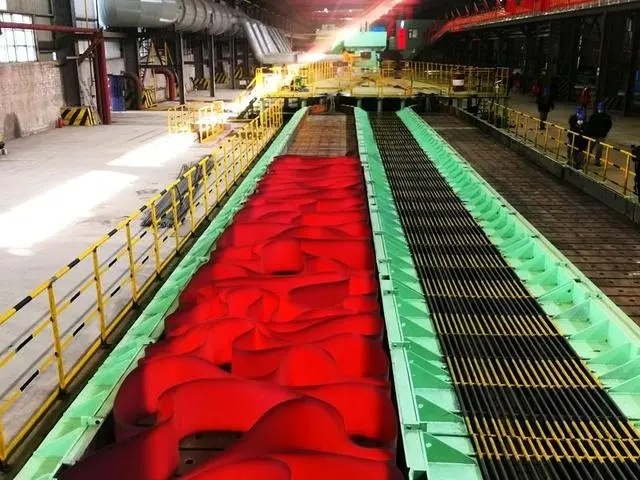 The field test shows that the produced strip steel has accurate dimensions, excellent mechanical properties, good surface quality, and all technical indicators meet the requirements of national standards. According to Gu Congmin, the director of the rolling mill of Ningxia Jianlong Special Steel Co., Ltd., the investment in the 850mm full tandem hot strip production line project reached 400 million yuan, which took seven months to complete. This production line can roll carbon structural steel, high-quality carbon structural steel, low alloy structural steel and other steel grades. Its specification is 1.2-6.5mmx375-525mm, and the annual output of strip steel is about 2 million tons. The products will be based in the northwest and radiate to North China and Southwest China.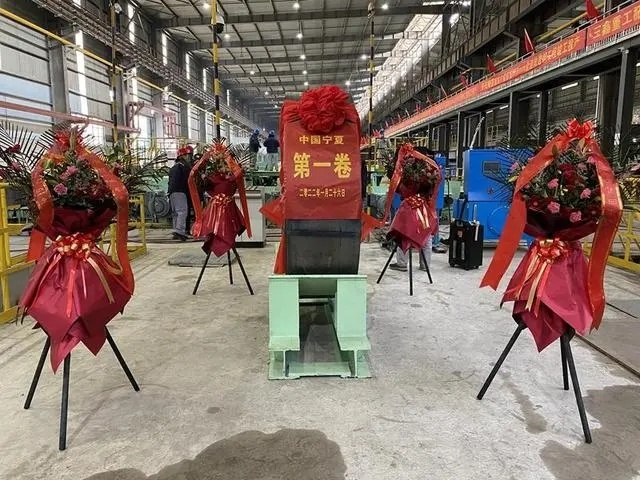 As a supporting project for hot strip rolling, Ningxia Jianlong Special Steel Co., Ltd. launched the flat billet continuous casting project of the steelmaking plant on June 28, 2021. On the premise of stabilizing epidemic control and ensuring construction safety, it overcame many difficulties and completed the construction task 60 days ahead of schedule with high quality and efficiency. It is gratifying that the 3 # flat billet continuous casting unit with an annual capacity of 2 million tons also successfully pulled steel at one time on January 26, laying a foundation for the timely production of the hot strip production line.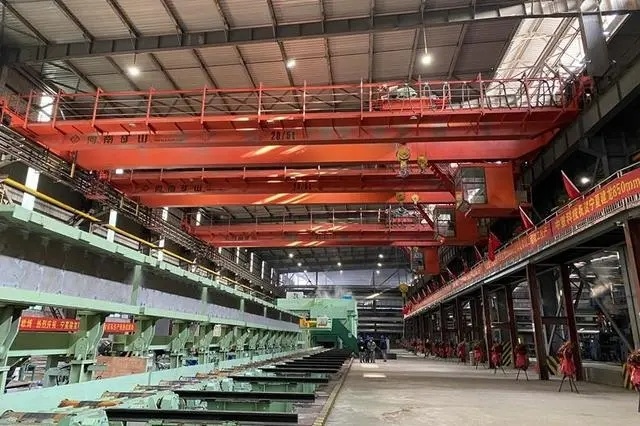 It is understood that the two projects of flat slab continuous casting in the steel plant and hot strip rolling in the steel rolling plant are the concrete practice of Jianlong Group's coordinated development in the northwest region, speeding up the chain extension and reinforcement, promoting the diversified development of products, and continuously improving the economic and social benefits of enterprises. When the project reaches its capacity, it will further meet the demand for hot rolled strip steel in the northwest market, which is of great significance to the optimization of the steel rolling production layout, the enrichment of steel varieties and specifications, and the enhancement of the comprehensive competitiveness of the northwest market. (The picture is provided by the Publicity Department of Shizuishan Municipal Party Committee)